Cajun Heartland State Fair 2021
Go Go Fun Fun! Join Us For The Cajun Heartland State Fair!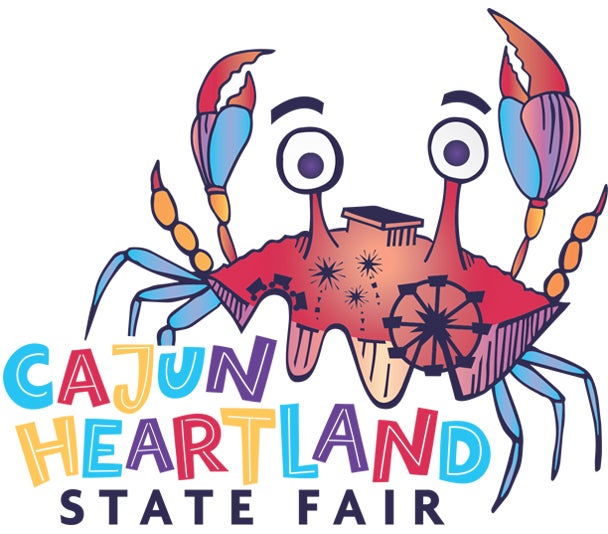 The Cajun Heartland State Fair, presented by Lafayette Utilities System (LUS) is an eleven day fair produced by the CAJUNDOME staff offering an exciting entertainment line-up and ride offerings that attract more than 40,000 guests.
The Cajun Heartland State Fair is managed by an innovative and insightful team of professionals priding themselves on knowing the right mix of entertainment arranged to provide maximum enjoyment for all ages. The ride specials, food, free attractions and family oriented games make an outstanding summer experience. Truly, there is something for everyone to enjoy at the Cajun Heartland State Fair fairgrounds.
We hope you'll make plans to join us this year, May 27 - June 6, 2021, as we strive to provide the best in family entertainment for children of all ages. This year, we will welcome new ride operator Gold Star Amusements that will provide numerous super rides and classic favorites for the whole family. Games and free attractions such as the World of Wonders and Texas Tommy's Wild West Revue will be on hand to entertain the crowds. Prizes and surprises await everyone at the Cajun Heartland State Fair!
Check back often for new updates!
Additional policies and procedures will be in place to mitigate the spread of COVID-19. See below for more information on this year's event. Face coverings required for entry and while on the grounds except while actively eating or drinking.
Interested in being a sponsor of the Cajun Heartland State Fair, presented by LUS? Download our sponsorship packet and discover ways to get involved with this family-friendly event.
Food & Merchandise Vendors
Food & Merchandise Vendors
The Cajun Heartland State Fair is currently accepting applications for Food & Merchandise Vendors for the 2021 Cajun Heartland State Fair. All applications are reviewed by the Fair Committee and are not guaranteed participation until confirmed by the Fair Director. For more information and regulations, please see the information or application link below. Once application is approved, a non-refundable deposit is required to confirm your participation.
Vendor Information
1. Vendors must register in advance in order to participate. Limited spots available due to social distancing guidelines.
2. Vendors and any staff working the event are required to wear a face covering throughout the duration of the event.
3. Food trucks/catering trailers are welcome to participate.
4. All vendors need to be self-sufficient, unles otherwise specified. Bring any tables, chairs, etc. that you need.
5. Non-refundable vendor registration fee due with application approval and will be sent via PayPal invoice. Vendor fees will go toward advertising expenses and vendor market operations.
6. Approved vendors will be notified within 1 week of their registration submission and will again be contacted at the beginning of May with event logistics and any additional instructions and event information.
7. Registration Deadline: May 1, 2021
Vendor Set-Up & Tear-Down
Vendor Set-Up Time: Vendors can arrive for set-up no earlier than 10 AM on Wednesday, May 26, but must be set-up by 4 PM on opening night, May 27. Face coverings must be worn at all times when fair is open for operation.
Concessionaire/Food Vendor Fees
$250 Deposit
$60 Electrical/Disposal Fee. This fee is NOT optional.
(Electrical/disposable fee will not be issued for non-profit permanent food booths.)
Commission
20% Commission on daily gross sales – Profit Concessionaires
15% Commission on daily gross sales – Non-Profit Concessionaires
Outdoor/General Vendor
$250 Per 10' x 10' space
$200 Each Additional 10 Ft Frontage
Electrical/Disposal Fee: $25 Per Vendor and Per Location. This fee is NOT optional.
(General vendor includes handmade items, craft items, seasonal merchandise)

Questions?
Contact us at (337) 265-2355 or [email protected]
Thanks to our 2019 Participating Vendors:
Papa John's Pizza (Lafayette, LA)
Crazy Bout Crawfish (Breaux Bridge, LA)
Bellard's Cajun Express (Eunice, LA) Boudin variety, BBQ poboys & hamburgers
Lazy Taco (Lafayette, LA) Rolled Tacos & Burritos
Mama's Candy (Pearl River, LA) Cream Caramels & Pecan Candy
I Touch Relief (Dallas, TX) Pain Management Solutions
LeafFilter North (Baton Rouge, LA) Gutter Guard Products
Band/Entertainment Submission Form
Is your band or act interested in performing at the 2021 Cajun Heartland State Fair? Use the form at the link below to submit your act for consideration.

Band/Entertainment Submission Form
Fair Admission Hours: (Gate Open / Gate Close)
Thursday, May 27th: 5pm-10pm
Friday, May 28th: 5pm-10pm
Saturday, May 29th: 2pm-10pm
Sunday, May 30th: 2pm-10pm
Monday, May 31st: 2pm-10pm
Tuesday, June 1st: 5pm-10pm
Wednesday, June 2nd: 5pm-10pm
Thursday, June 3rd: 5pm-10pm
Friday, June 4th: 5pm-10pm
Saturday, June 5th: 2pm-10pm
Sunday, June 6tht: 2pm-8pm
The Admission Gate will close nightly at posted time, no new admissions will be permitted after that.
Midway rides will continue operation for an additional hour past the gate closing time.
FREE PARKING: Thursday, May 21st - Sunday, June 6th
FREE Parking is Available at Cajun Field throughout the Fair
ADMISSION: Thursday, May 21st - Sunday, June 6th
$3 Entry Fee Per Person

Free Entry for Guests Age 3 Years & Under with Accompanying Adult

No Re-Entry

Admission Gate Closes One Hour Prior to Ride Close
Military Service Members Admission
Members of the Military can receive free admission for themselves and their immediate family to the Cajun Heartland State Fair on Memorial Day, Monday, May 31st, Tuesday, June 1st, Wednesday, June 2nd, and Thursday, June 3rd, when you present your active Military ID at the admission ticket booth.
We are pleased to introduce our new Midway partner for 2021, Gold Star Amusements! The CHSF, along with our new ride operator, Gold Star Amusements, plan to meet and/or exceed the current COVID-19 mitigation guidelines in regard to guest safety and cleanliness. We are committed to providing a safe, family-friendly environment for our staff and guests.
Ride Safety & Cleanliness
Amusement staff pick-up a hand sanitizer dispenser for their work area daily and return it daily.
At the beginning f the day, ride operatrs wipe down all high touch surfaces while doing their daily inspections.
Ride perators also wipe down high touch areas periodically through the day.
Designated members of the ride staff are part of a sanitization team that complete routine sanitization of the rides from open to close.
Prior to opening for the week, all rides are sprayed down with a fogger using KOC-8 sanitizer.
Daily sanitization wipes consist of Efferson Disinfectant Sanitizer.
Hand-Washing & Sanitizer Stations
Fair guests can utilize permanent hand washing stations inside CAJUNDOME and Convention Center restroom facilities in addition to hand washing/sanitizing stations located throughout the fair grounds and near food & beverage stations.
Guest Responsibility
Fair goers are reminded not to visit or enter the Cajun Heartland State Fair if they are currently experiencing any COVID-19 related symptoms or have been in recent close contact with someone that has tested positive for COVID-19.

The Cajun Heartland State Fair is excited to welcome back the Crawfish Village! This attraction area features delicious food vendors and local artisan and craft booths.
Entertainment line-up to be provided at a later date.
Take stroll down Lagniappe Lane for an array of free family entertainment and dining options.
Show Me Safari
Petting Zoo
Swine Races
Pony Rides (Additional Fee May Apply)
World of Wonders Show
10 amazing & unusual sideshow acts
Texas Tommy's Wild West Review
Wild West Comedy & Trick Show
Jingles & Friends
Face Painting
Balloon Art
Glow Walking Parade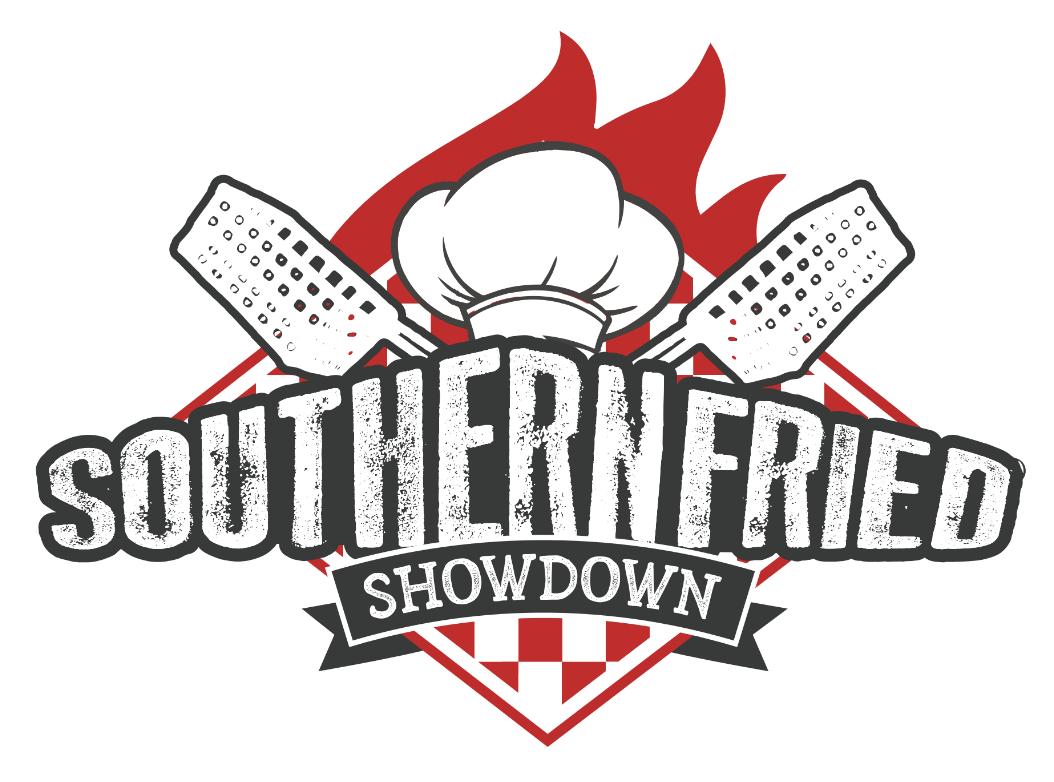 More details coming soon!
Local restaurants & caterers will be selling some wild and deep fried southern delicacies sure to tease your palette and leave you wanting more as they compete for the Fair's coveted Fan Fried Favorite award.
It's the last day of the Cajun Heartland State Fair! Join us for the Final Fiesta!
More information coming soon.

Ride TIckets & Wristbands
Advance discounted sales on Ride Tickets and Ride Wristbands will take place May 1 @ 10 AM through May 26 @ 4 PM, while supplies last.
More information coming soon!
Capture the Fun! Photo Safari Contest
The Cajun Heartland State Fair is looking for talented photographers to spend the day documenting the exciting activities at this year's Fair.
Why Compete?
✓ FREE to Enter
✓ Win cash prizes
✓ Have your images posted on the CAJUNDOME & Cajun Heartland State Fair website, Facebook and Instagram
✓ Contest images may be used in CAJUNDOME & Cajun Heartland State Fair marketing materials in the future
✓ FREE Fair admission ticket for each contestant

Who Can Enter?
✓ All Louisiana residents, ages 18 and older.
✓ Open to professional, semi-professional and amateur status photographers.
✓ Contest is limited to 50 participants

Categories
A. Food (still life or people)
B. Midway Rides/Attractions
C. The Fair at Night
D. Fairscape, General, Other
Awards in each category
1st Place $50 2nd Place $35 3rd place $20
Spirit of the Fair Award $100
The photo that most exemplifies the traditions and spirit of the Cajun Heartland State Fair.
SIGN-UP LINK COMING SOON