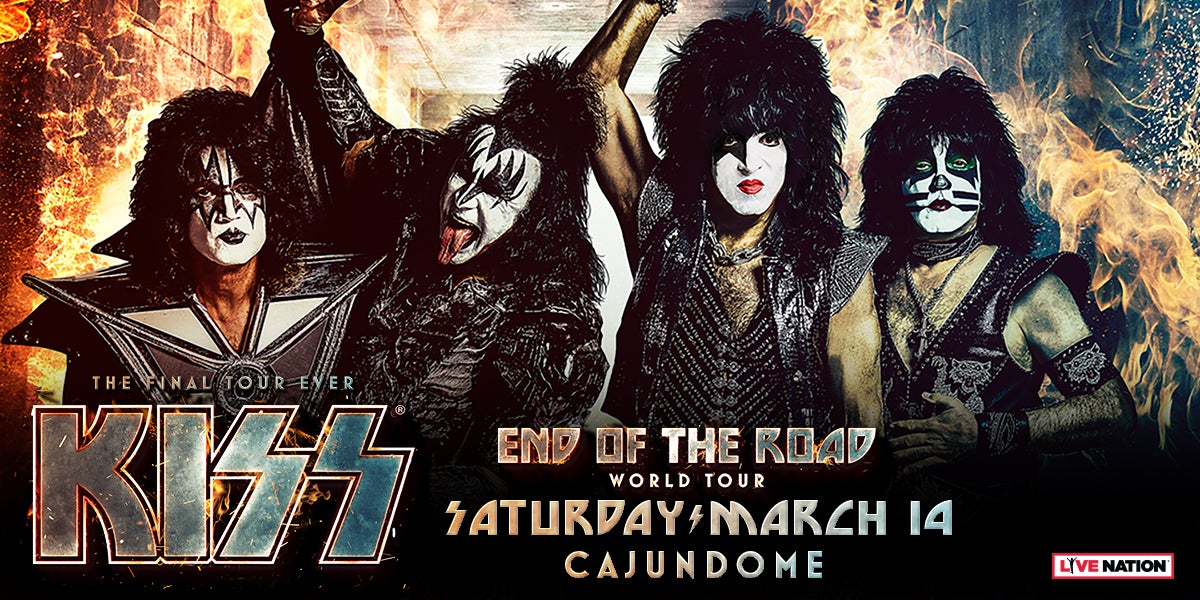 KISS
End of the Road Tour
KISS
End of the Road Tour
Event Details
Rock n roll legends KISS have announced the last legs of their final tour, the END OF THE ROAD TOUR which is coming to the CAJUNDOME March 14 with special guest David Lee Roth. Known for their trademark larger-than-life blistering performances, KISS has proven for decades why they are hands down the most iconic live show in rock n roll. The Rock & Roll Hall of Famers who have sold more than 100 million albums worldwide have said this tour is devoted to the millions of KISS Army fans.

KISS Meet & Greet Experiences will be available Tuesday, November 19 at 10am local time through 10pm local time at kissonline.com.

"All that we have built and all that we have conquered over the past four decades could never have happened without the millions of people worldwide who've filled clubs, arenas and stadiums over those years. This will be the ultimate celebration for those who've seen us and a last chance for those who haven't. KISS Army, we're saying goodbye on our final tour with our biggest show yet and we'll go out the same way we came in... Unapologetic and Unstoppable," said KISS.
There is an 8 ticket limit.
Prices are subject to change.
*Facility fee & sales tax included in the above stated ticket prices. Additional Fees will be applied when purchasing online through Ticketmaster.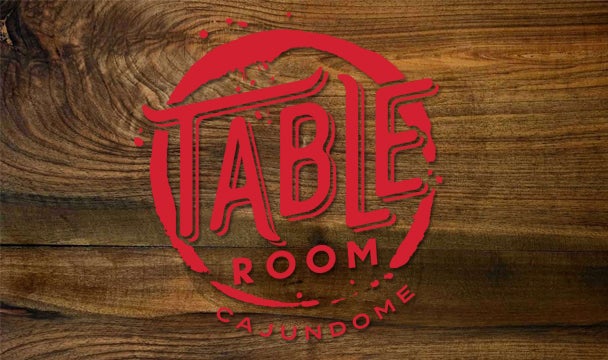 The Table Room is a brand new venue space that will provide an additional entertainment space featuring full bar service including beer, specialty cocktails and premium wine selections. The Table Room provides an opportunity for concert and event patrons to arrive early and socialize with friends, family and other guests.
The Table Room is sceduled to open thiry minutes before doors at 5:30PM for KISS ticketed guest.