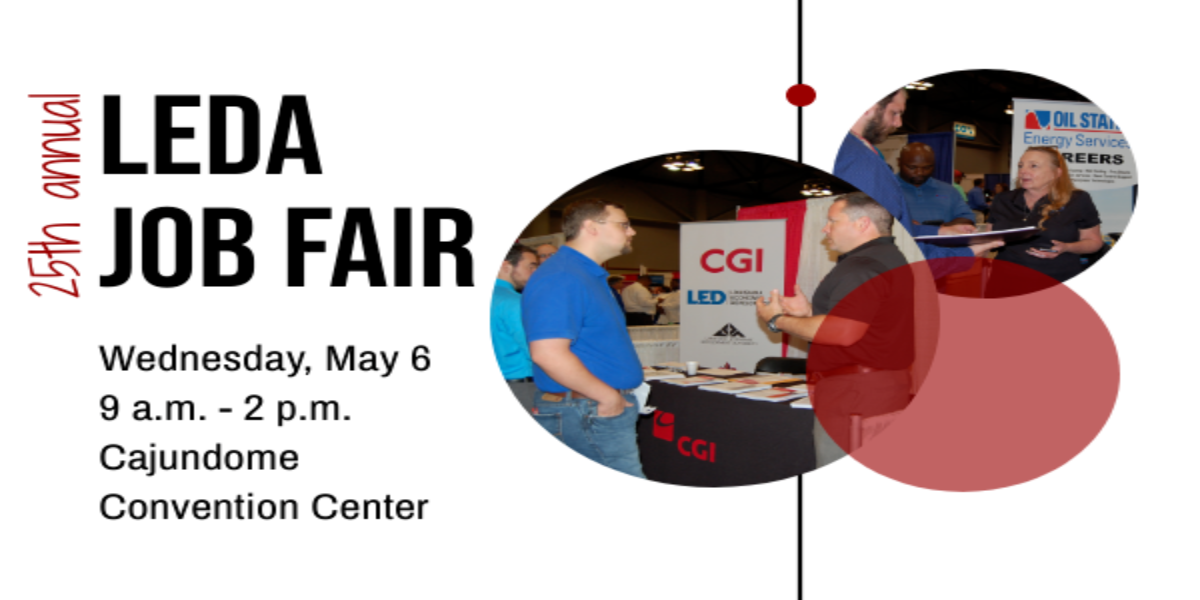 25th Annual LEDA Job Fair
25th Annual LEDA Job Fair
Event Details
Don't miss the largest recruiting event in the region when the 25th Annual LEDA Job Fair returns to the CAJUNDOME Convention Center on May 6, 2020!
9:00am-2:00pm
Whether you're just starting out in the workforce or ready to make a change, the LEDA Job Fair can help you launch or advance your career. In the past 24 years, thousands of Acadiana job seekers have connected directly with Acadiana's top employers at LEDA's free one-day job fair.
Resume Review Station will be available from 9am to 2pm
Mark your calendar and plan to attend, Wednesday, May 6, 9 a.m.-2 p.m., at the Cajundome Convention Center, 444 Cajundome Blvd., Lafayette.
This event is FREE and open to the public!
Pre-Registration is Encouraged.
The 2020 LEDA Job Fair will be our best yet with more recruiters and hiring managers on hand to help you find the career you're searching for. Information on participating employers will updated regularly so check the LEDA website often for the latest information.