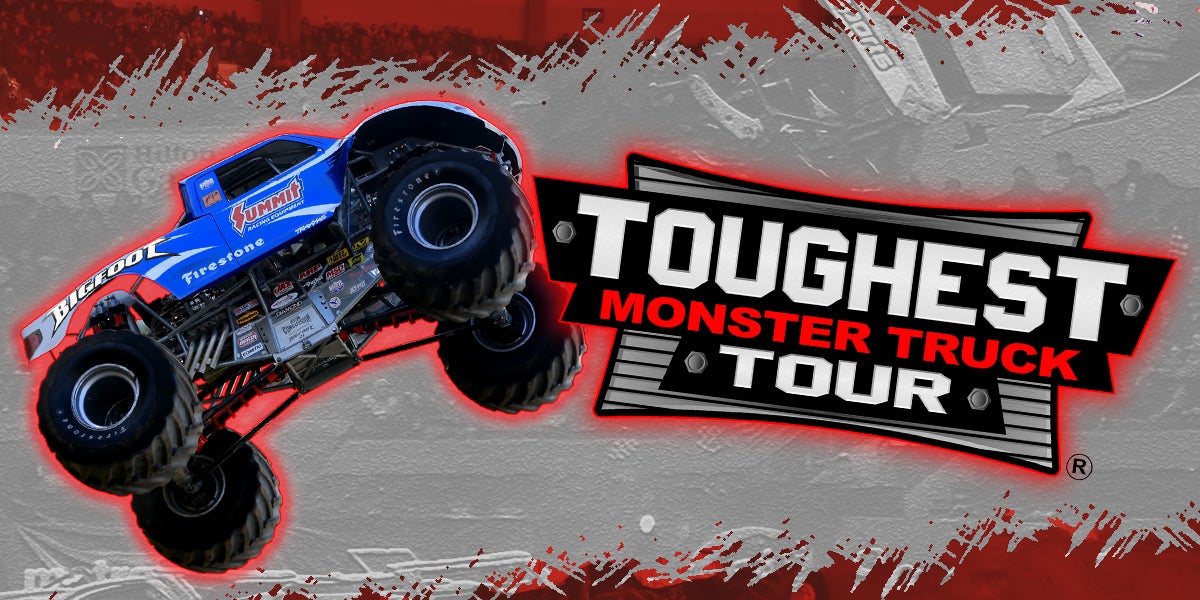 Toughest Monster Truck Tour
Toughest Monster Truck Tour
Event Details
March 22 & 23, the Toughest Monster Truck Tour is coming to the CAJUNDOME with the King of the Monster Trucks, Bigfoot!

Last year, Bigfoot came back with a vengeance after losing the Tour Championship to rival Snake Bite the year before. The competition was tough at all events in 2018, with less than 10 points separating Bigfoot and second place winner Quad Chaos going into the Championship Weekend-but Bigfoot stayed the course and won. In 2019, the competition will be fiercer than ever, with Quad Chaos looking to redeem himself, and the rest of the field looking to make an upset. In addition to the monster truck action, the transforming fire-breathing, car-eating dinosaur robot, Megasaurus!
Children under the age of 2 years old are free.
2 years old and above need a ticket.
*Applicable facility fee & service charges will be added to the above stated ticket prices. Sales tax is included in the above stated ticket prices.
Price Level 1 $50* Adults and Kids includes pit passes
Price Level 2 $35* Adults & Kids
Price Level 3 $25* Adults & Kids $10*
Price Level 4 $20* Adults & Kids $10* $10* Pricing Pit Pass
Saturday, March 23 Pricing
Price Level 1 $55* Adults and Kids includes pit passes
Price Level 2 $38* Adults & Kids
Price Level 3 $30* Adults & Kids $10*
Price Level 4 $25* Adults & Kids $10* $10* Pricing Pit Pass
Friday, March 22 5pm-6:30pm
Saturday, March 23 5pm-6:30pm