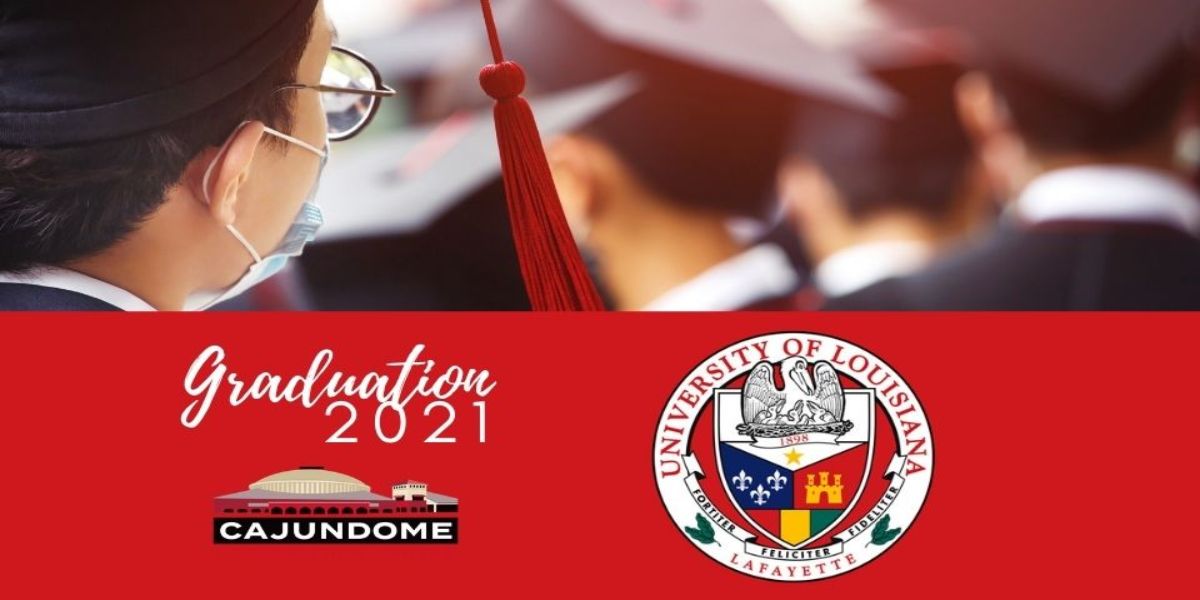 UL Spring 2021 Commencement
CAJUNDOME & CONVENTION CENTER
UL Spring 2021 Commencement
CAJUNDOME & CONVENTION CENTER
Event Details
SPRING 2021
Commencement Ceremony Schedule:
College
Date
Time
Location
College of Engineering
5/14
8 AM
CAJUNDOME
College of the Arts
5/14
8 AM
CAJUNDOME CONV. CENTER
College of Liberal Arts
5/14
1 PM
CAJUNDOME
College of Education
5/14
1 PM
CAJUNDOME CONV. CENTER

College of Nursing & Allied
Health Professions

5/14
6 PM
CAJUNDOME CONV. CENTER
Ray P. Authement College of Sciences
5/14
6 PM
CAJUNDOME
College
Date
Time
Location
B.I. Moody III College of
Business Administration
5/15
8 AM
CAJUNDOME
University College
5/15
8 AM
CAJUNDOME CONV. CENTER
Graduate School**
5/15
6 PM
CAJUNDOME
**All Masters and Doctoral candidates are to attend the Graduate School ceremony.
As you may have seen from recent news reports, the state has loosened restrictions surrounding COVID-19. In keeping with this update, some changes will be made to the Spring 2021 Commencement. These changes include:
Ceremonies will now take place in the CajunDome and the Convention Center. See below for a complete schedule with updated locations.

Capacity has been increased to 100% with attendees wearing masks. Masks will be enforced for all students and guests of graduates.

Tickets are no longer required for guests of graduates
Additional information will be emailed prior to the ceremony. Please continue to monitor your campus email for important updates.
If you have any questions, please email [email protected].
Clear Bag Policy In Effect
For those guests in attendance, a strict clear bag policy will be in effect.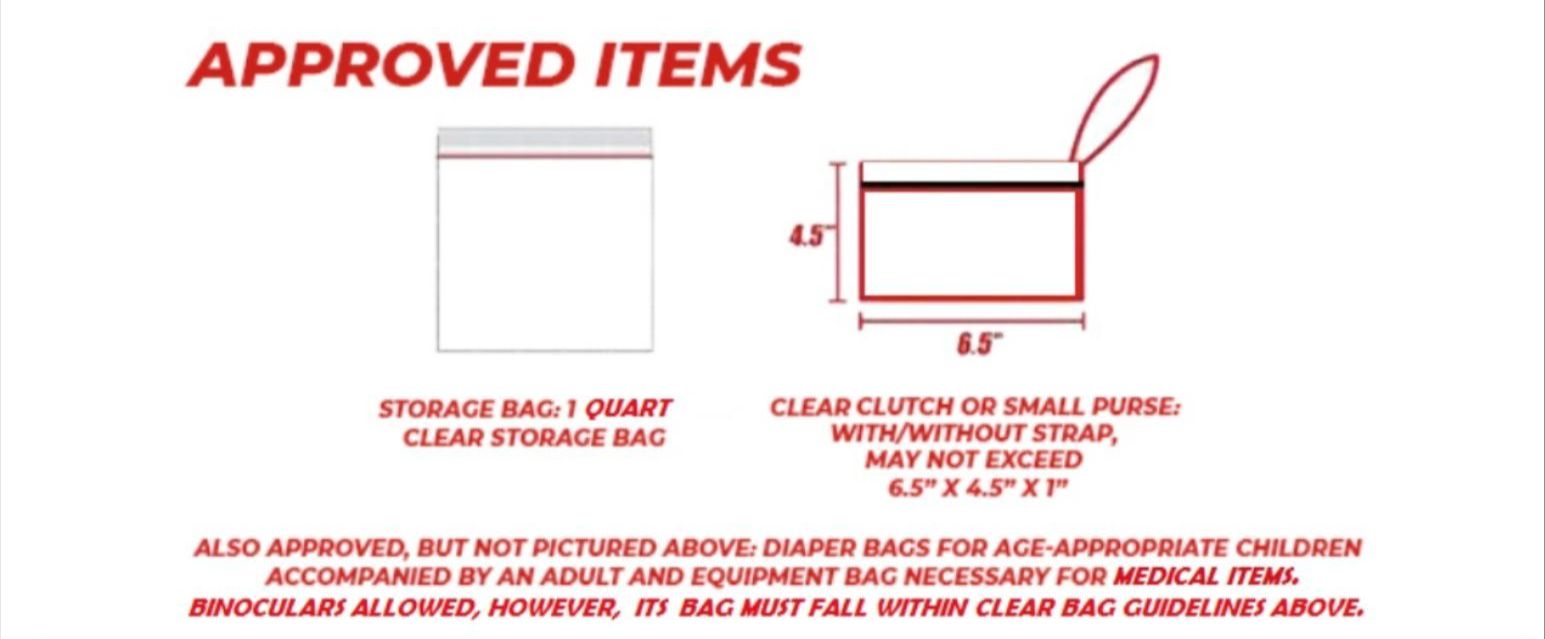 Live Stream & Digital Copy Purchase
Guests who are unable to attend can watch the live stream of Commencements events online. Please visit the College page linked above for the streaming link.
You can also purchase a digital download copy of your ceremony for only $20 by going to the College page linked above for the purchase link.
Face Coverings & Social Distancing
We will follow all current state mandates, and as such, will require face coverings for all participants and guests attending commencement. Guests will be required to wear a face covering to enter and while inside the venue.
All participants and guests are reminded to observe social distancing guidelines of 6 feet when entering the venue, moving about the venue, or waiting to use restroom or concession facilities. In addition, participants and guests should follow instructions from event staff and sit in marked or designated seating areas to maintain social distancing from other groups in attendance.