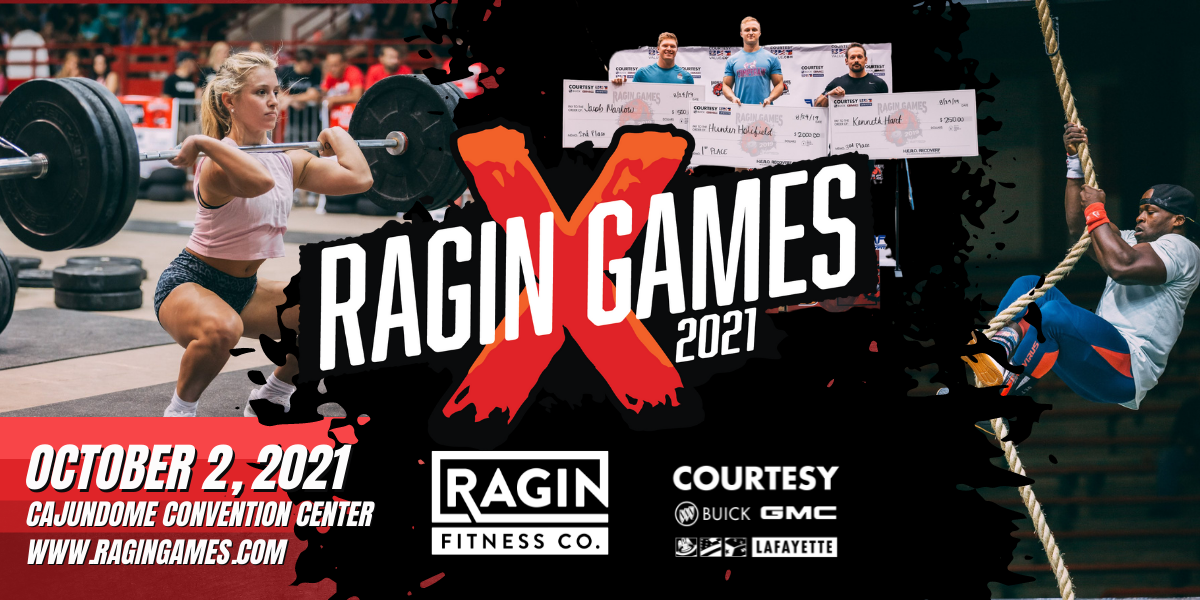 Ragin' Games 2021 CrossFit Competition
Ragin' Games 2021 CrossFit Competition
Event Details
The Ragin' Games is a single day, multi-event CrossFit competition. Athletes are to complete various, unknown, unexpected workouts.
Event participants should visit the official event website for registration information.
Spectator tickets are now on sale online and at the CAJUNDOME Box Office.
By accepting a ticket and using it for entry or resale/other, you are acknowledging that an inherent risk of exposure to COVID-19 exists in any public place where people are or have been present and that the CAJUNDOME cannot ensure that its premises are risk-free.
By attending the Event, you and any guests voluntarily assume all risks related to exposure to COVID-19 (coronavirus), and agree not to hold the Lafayette City-Parish Consolidated Government, its officials, employees and volunteers, the CAJUNDOME Commission and The University of Louisiana at Lafayette for any illness or injury in connection with your or your guests, attendance at the Event.
You assume all risks, hazards, and dangers arising from or relating in any way to the risk of contracting a communicable disease or illness—including, without limitation, exposure to COVID-19 or any other bacteria, virus, or other pathogen capable of causing a communicable disease or illness, whether that exposure occurs before, during, or after the event, and regardless of how caused or contracted—and you hereby waive any and all claims and potential claims against Ticketmaster, Ragin' Fitness, and the Event Organizer / Promoter — and against any companies affiliated with Ticketmaster, Ragin Fitness, or the Event Organizer / Promoter — relating to such risks, hazards, and dangers.