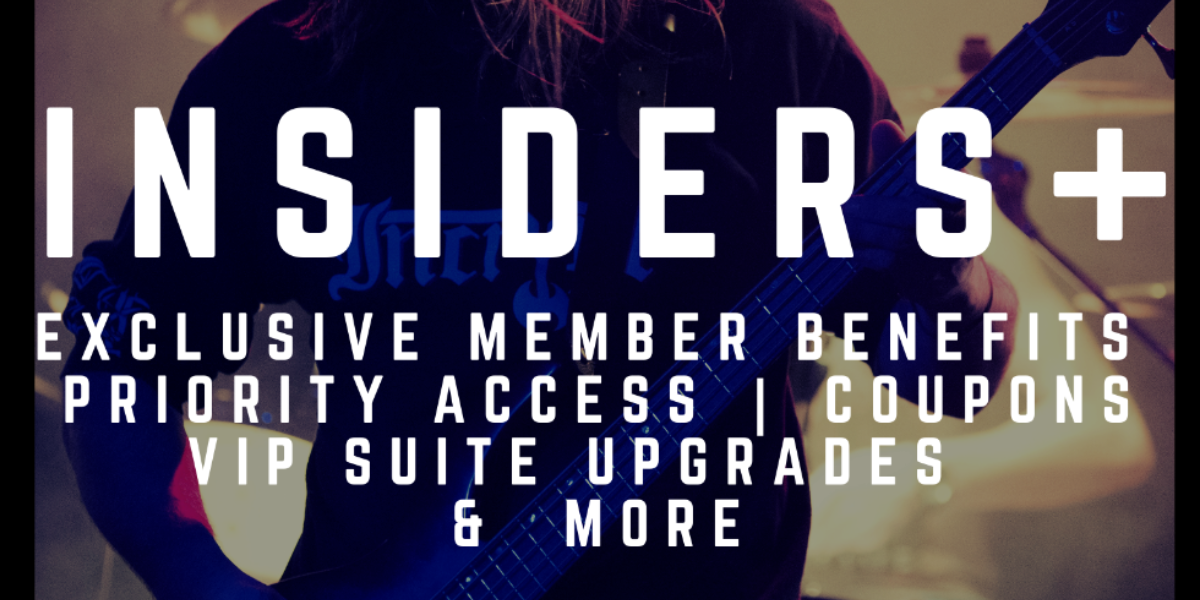 Check out the all new CAJUNDOME Insiders Membership Program
Aug

19

, 2020
LAFAYETTE, LA (AUG. 18, 2020) – The CAJUNDOME & Convention Center is pleased to introduce an enhanced "Insiders" membership program featuring numerous fan perks based on the chosen membership level. Plans range from free membership to paid membership accounts which include access to pre-show amenities, a concession coupon book, artist meet & greets, access to the Audi Lafayette VIP Club during major concert events, and more. Fans can take advantage of early bird sign-up rates now through November 1st and memberships will be valid through the end of 2021.
Highlights of the paid membership levels include priority will call access, dedicated Insider entrance, early pre-event admission into the Table Room, discounts on suite and private event rentals including food & beverage, and annual parking passes. One of the most exciting perks is access to the Audi Lafayette VIP Club during major concert events. VIP Club admission includes access to private restroom facilities, complimentary food & beverages, and a center-stage viewpoint.
Corporate partners can also take advantage of the "Insider Corporate" level for access to previously mentioned perks in addition to enhanced marketing opportunities. This appealing opportunity is a great way to entertain current and future clients at upcoming CAJUNDOME events in addition to marketing your brand to our various audiences.
"In light of the pandemic, the live entertainment industry has been hit hard and artists are hungry to get back on the road in 2021. We are confident that 2021 is going to be jam packed with events and we want to use this opportunity to give our fans unprecedented access and amenities for choosing to patronize the CAJUNDOME," said Director Pam DeVille.
For more information on the Insiders program and a list of included perks, visit www.CAJUNDOME.com.
The CAJUNDOME underwent a $22 million renovation back in 2016 and continues to make improvements to the facility and overall guest experience. Tickets for upcoming events can be purchased online at www.Ticketmaster.com, or by phone at 800-745-3000. For more information on group and suite sales, visit www.CAJUNDOME.com.
Back To News