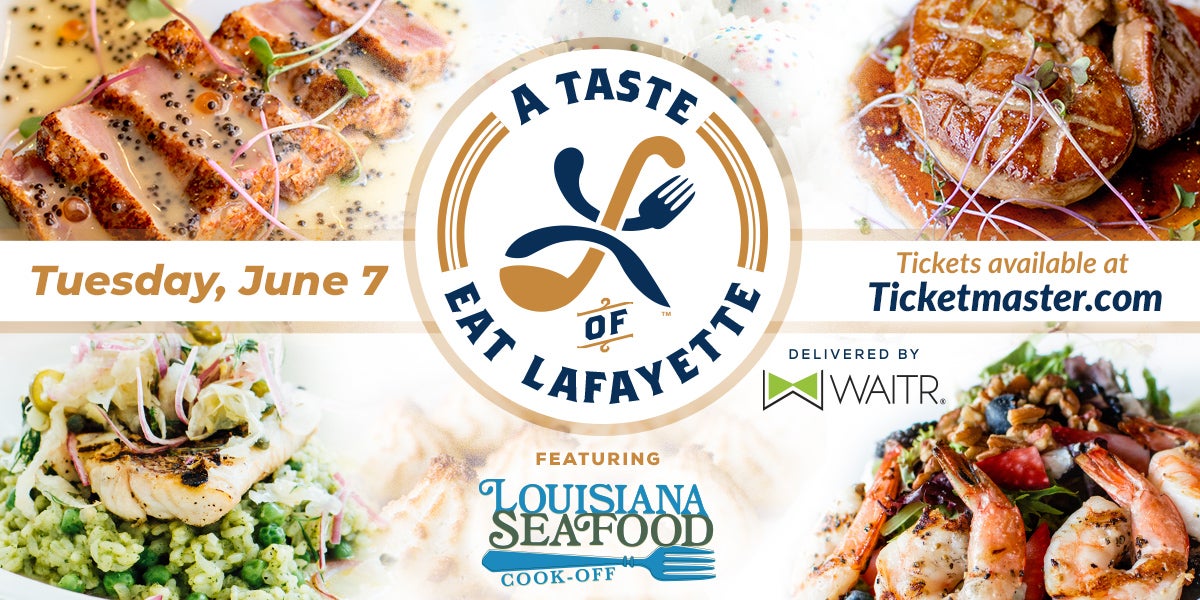 2022 Louisiana Seafood Cook-off & Eat Lafayette Kick-off
2022 Louisiana Seafood Cook-off & Eat Lafayette Kick-off
Event Details
Get your tickets to sample cuisine from locally owned restaurants while watching chefs compete in the annual Louisiana Seafood Cook-off.
The summer long EatLafayette campaign will kick off with a Taste of EatLafayette event in conjunction with the Louisiana Seafood Cook-Off on June 7 at the CAJUNDOME Convention Center. The tasting event offers a chance to sample the cuisine from some of the restaurants participating in EatLafayette while watching chefs from around the state to compete for the title of Louisiana Seafood King/Queen.
Free admission for ages 2 & under.

*Facility fee & sales tax included in the above stated ticket prices. Additional Fees will be applied when purchasing online through Ticketmaster. Free admission for age 2 & under.