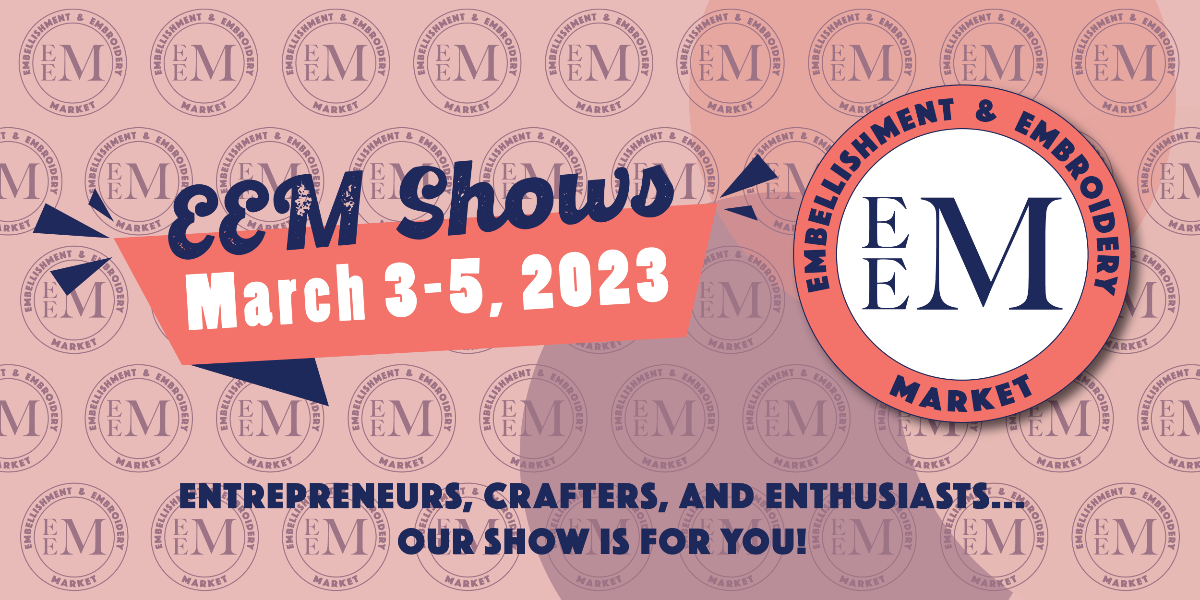 Everything Embroidery Market
Everything Embroidery Market
Mar

03

Friday

/ TBA

Mar

04

Saturday

/ TBA

Mar

05

Sunday

/ TBA
Event Details
JOIN THE FUN! ENTREPRENEURS, CRAFTERS, AND ENTHUSIASTS OUR SHOWS ARE FOR YOU!
There is nothing like the energy of a trade show: like-minded individuals to meet, the chance to know your suppliers, find new products, new trends, new techniques, see the latest equipment, – the fun! WE GIVE YOU A FEW OPPORTUNITIES EACH YEAR TO JOIN US.
The Everything Embroidery Market is the largest event of its kind for the embroidery, sublimation, applique, and vinyl application industry. It is a place artisans can come together to learn, connect, and grow.

This show, we are lucky to align with Quilts of Valor at our show. If you haven't heard of Quilts of Valor, their mission is to cover Service Members and Veterans touched by war with comforting and healing Quilts of Valor. We are honored to be a small part of some of these presentations. We will also be collecting fabric donations for more quilts to be made.
The show has quickly become a must attend event for small businesses, home based businesses, and crafters. Anyone looking to embellish or learn to embellish will be blown away by this show.
At the event, you will enhance your skills, knowledge, and techniques through our classes, grow your supplier list and stay on top of trends by shopping our vendors on the show floor. We have a growing vendor list that are the leaders of the industry.