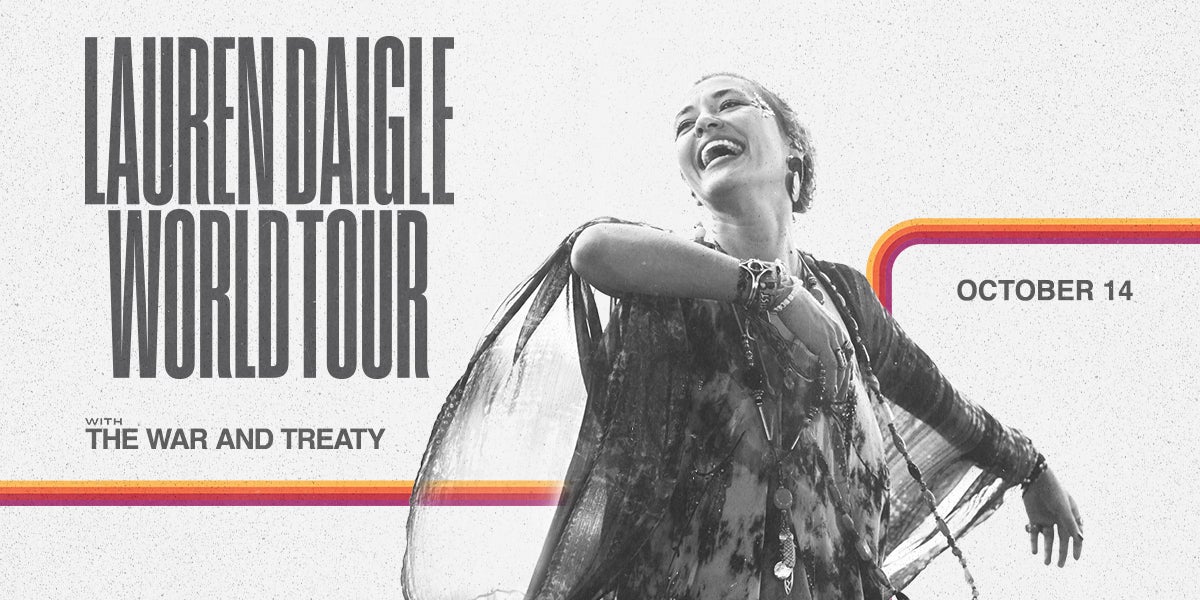 Lauren Daigle World Tour
w/Special Guests: The War & Treaty
Lauren Daigle World Tour
w/Special Guests: The War & Treaty
Event Details
EVENT UPDATE -
Hey Lafayette! Lauren Daigle's show originally scheduled for July 18, 2020, has been rescheduled to October 14, 2021. All tickets purchased for the originally scheduled date or previously rescheduled dates are still valid. For additional information about this rescheduled event, click here [https://rescheduled.aegpresents.com/]
Two-time GRAMMY Award winner Lauren Daigle, who has sold out every one of her shows to date, will open 2020 with her first headlining arena tour, the "Lauren Daigle World Tour." It follows nearly 70 sold out performances that have taken place since the release of her GRAMMY Award winning album, Look Up Child.
The forty four-city "Lauren Daigle World Tour," kicks off Janurary 18 in Melbourne, Australia and will include a performance at New Zealand's Festival One. It will then launch in the US on February 20 in Pensacola, Florida and will include stops in New York, Nashville, Houston, Boston, Dallas and north of the border in Toronto and Montreal. The "Lauren Daigle World Tour" wraps with a special performance in Lauren's hometown of Lafayette, LA at the CAJUNDOME July 18th.
"This year has been life changing," said Daigle. "There's no better feeling than to be able to look out from the stage and see how people have connected with the songs on this album. Our shows feel like one big party of togetherness, and I can't wait to create a whole new tour for 2020. It's going to be so much fun!"
The "Lauren Daigle World Tour" features an all new stage production, design and set list that will be highlighted by Daigle's raw vocal power and stage presence. She'll feature some of her hits, including her latest single "Rescue" and the double-Platinum selling #1 single "You Say," as well as tracks from her previous platinum-selling album, How Can It Be. The War & Treaty will join Daigle as support at the CAJUNDOME on October 14, 2021.
*Facility fee & sales tax included in the above stated ticket prices. Additional Fees will be applied when purchasing online through Ticketmaster.
For ticket refund information, visit AEG Presents.
Face Masks are required at entry for all fans and staff and should be worn at all times when not actively eating or drinking.
Fans are not required to show proof of vaccination or negative test at this time.
Clear Bag Policy in Effect.
Please practice proper sanitization & hand washing practices, and maintain 6 foot social distancing when possible in common or lobby areas.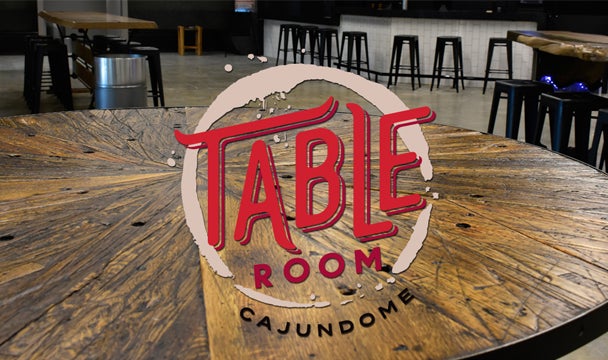 The Table Room is a brand new venue space that will provide an additional entertainment space featuring full bar service including beer, specialty cocktails and premium wine selections. The Table Room provides an opportunity for concert and event patrons to arrive early and socialize with friends, family and other guests.
The Table Room is scheduled to open at 5:00PM (1 hour before doors) for Lauren Daigle ticketed guest.
NEW CLEAR BAG POLICY FOR CAJUNDOME & CONVENTION CENTER EVENTS
The policy, which is part of a growing trend at venues across the country, will start March 1, 2020.
Each ticket holder, including children, may carry one approved clear bag, such as a one-gallon clear storage bag or clear purse no larger than 12" x 12" x 6". The following bags will be permitted inside the CAJUNDOME & Convention Center and are subject to search.
Gallon size clear plastic storage bag.
Clear bag equal to or smaller than 12" x 12" x 6"
A clutch or purse smaller than 6.5" x 4.5" (does not have to be clear)
Equipment bag for necessary medical items.
Diaper bag for age-appropriate children accompanied by an adult.
Prohibited bags include, but are not limited to: large purses, duffle bags, coolers, briefcases, backpacks, fanny packs, mesh bags, or any bag larger than the permissible sizes mentioned above. Tinted or printed-pattern plastic bags are not clear, so they will not be permitted.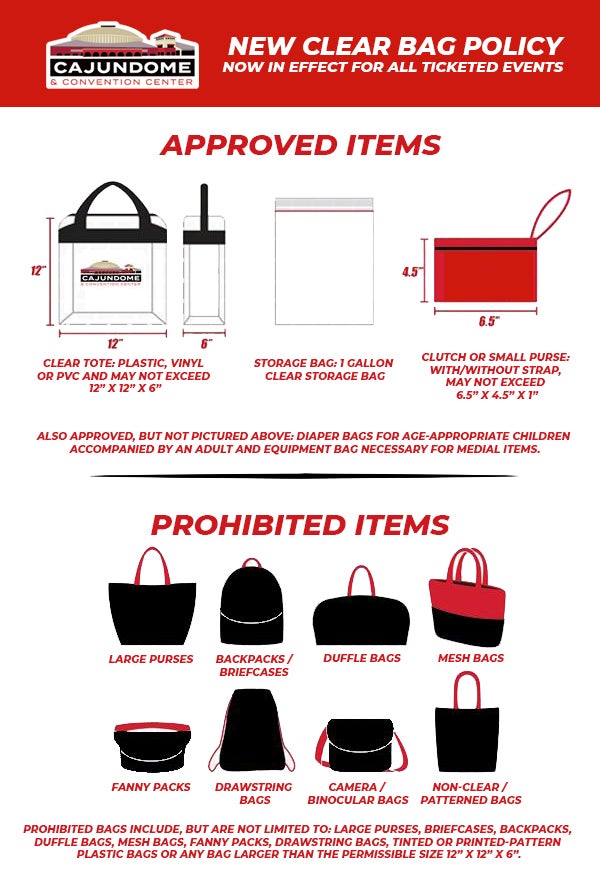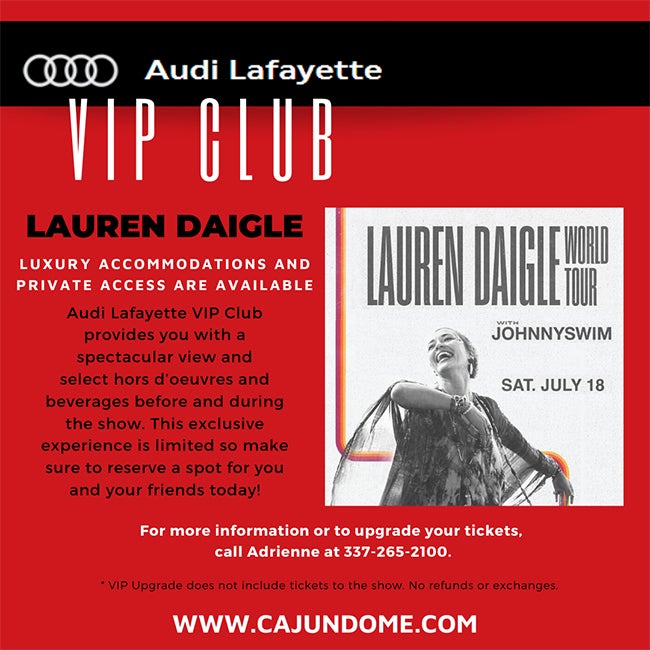 Luxury accommodations and private access are available for Lauren Daigle 2021!
Audi Lafayette VIP Club provides you with a spectacular view and select hors d'oeuvres and beverages before and during the show. This exclusive experience is limited so make sure to reserve a spot for you and your friends today!
For more information or to upgrade your tickets, call 337-265-2113.
* No refunds or exchanges.
By accepting a ticket and using it for entry or resale/other, you are acknowledging that an inherent risk of exposure to COVID-19 exists in any public place where people are or have been present and that the CAJUNDOME cannot ensure that its premises are risk-free.
By attending the Event, you and any guests voluntarily assume all risks related to exposure to COVID-19 (coronavirus), and agree not to hold the Lafayette City-Parish Consolidated Government, its officials, employees and volunteers, the CAJUNDOME Commission and The University of Louisiana at Lafayette for any illness or injury in connection with your or your guests, attendance at the Event.
You assume all risks, hazards, and dangers arising from or relating in any way to the risk of contracting a communicable disease or illness—including, without limitation, exposure to COVID-19 or any other bacteria, virus, or other pathogen capable of causing a communicable disease or illness, whether that exposure occurs before, during, or after the event, and regardless of how caused or contracted—and you hereby waive any and all claims and potential claims against Ticketmaster, AEG, and the Event Organizer / Promoter — and against any companies affiliated with Ticketmaster, AEG, or the Event Organizer / Promoter— relating to such risks, hazards, and dangers.
Update 11/16/2020: Lauren Daigle's show originally scheduled for July 18, 2020, has been rescheduled to October 14, 2021. All tickets purchased for the originally scheduled date or previously rescheduled dates are still valid. For additional information about this rescheduled event, click here [https://rescheduled.aegpresents.com/]