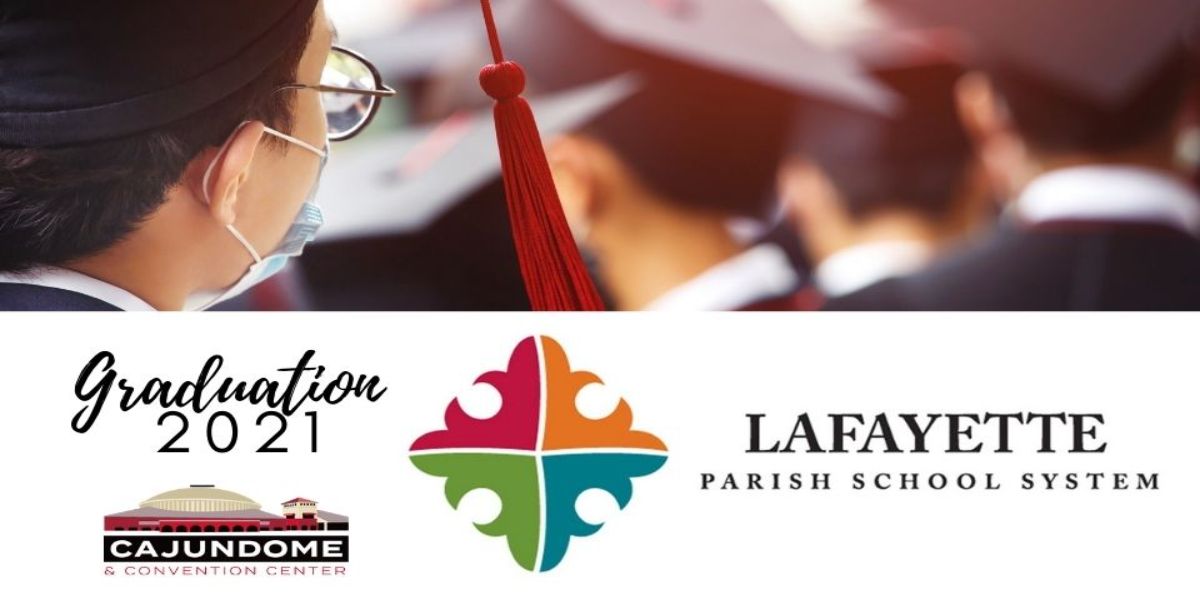 LPSS GRADUATION 2021 - LAFAYETTE HIGH SCHOOL
GRADUATIONS WILL BE HELD INSIDE THE CAJUNDOME
LPSS GRADUATION 2021 - LAFAYETTE HIGH SCHOOL
GRADUATIONS WILL BE HELD INSIDE THE CAJUNDOME
Event Details
Ceremonies will take place at the CAJUNDOME.
Graduation Ceremony Schedule for Thursday, May 20
4:00 PM - 5:30 PM EARLY COLLEGE ACADEMY
7:30 PM - 9:00 PM LAFAYETTE HIGH SCHOOL
Graduation Ceremony Schedule for Friday, May 21
4:00 PM - 5:30 PM NORTHSIDE HIGH
7:30 PM - 9:00 PM DAVID THIBODAUX STEM ACADEMY
Graduation Ceremony Schedule for Saturday, May 22
7:30 AM - 9:30 AM SOUTHSIDE HIGH
11:30 AM - 1:30 PM CARENCRO HIGH
3:00 PM - 4:30 PM OVEY COMEAUX HIGH
6:00 PM - 8:00 PM ACADIANA HIGH SCHOOL
The 2021 LPSS Graduation is not open to the public. Tickets are required for entry. A limited number of tickets will be provided to each graduate by their school in advance of the event.
Tickets must be presented at the corresponding graduation for entry into the CAJUNDOME.
Guest Parking will be at Cajun Field, please use the pedestrian tunnel to access the CAJUNDOME.
Clear Bag Policy Information
LPSS and the CAJUNDOME have implemented a strict clear bag policy for high school graduation in order to limit the possibility of cross-contamination during bag checks. This policy applies to all graduation participants and ticketed guests.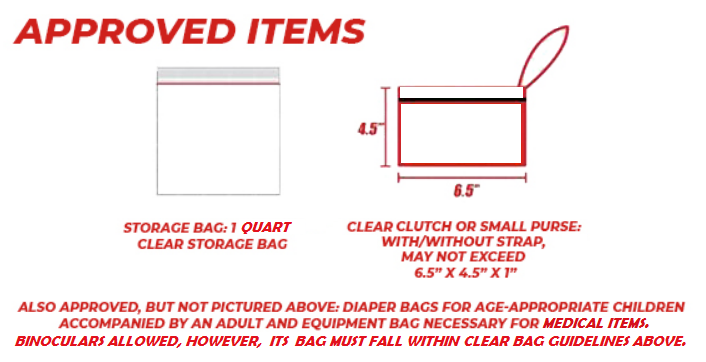 Masks & Social Distancing
All graduation participants and guests will be required to wear a mask and/or face covering while attending graduation.
Social distancing measures will be in place in regard to available seating.
Live Stream 2021 Graduation
Don't miss out on one of the biggest moments of your loved ones life! For those unable to attend the Commencement Ceremony, we now offer Live Streaming via Vimeo Services. Please click below on the ceremony you wish to stream or visit the CAJUNDOME Facebook page.
Order a Digital Copy of your 2021 Graduation Ceremony
You will soon be on your way to a bright and successful future and graduation day will be filled with milestone memories that will be treasured for a lifetime.
During your graduation, the CAJUNDOME video staff will be recording the entire event and you will be part of this memorable documentary. A digital copy of your very special day will be available to you to purchase. Don't miss this opportunity to purchase your graduation video.
The memory of this event will last forever; but, as the years go by, the visual image will fade if not for this priceless record of your special moment in history. Act now, and order today! What a wonderful gift for parents or relatives. What a tremendous keepsake for you to always look back on with pride.
We have made the ordering process simple and easy online with Vimeo Services. For any questions regarding ordering your Graduation Video please contact (337-265-2355).
Congratulations to all of the 2021 Graduates; Good Luck in the Future!