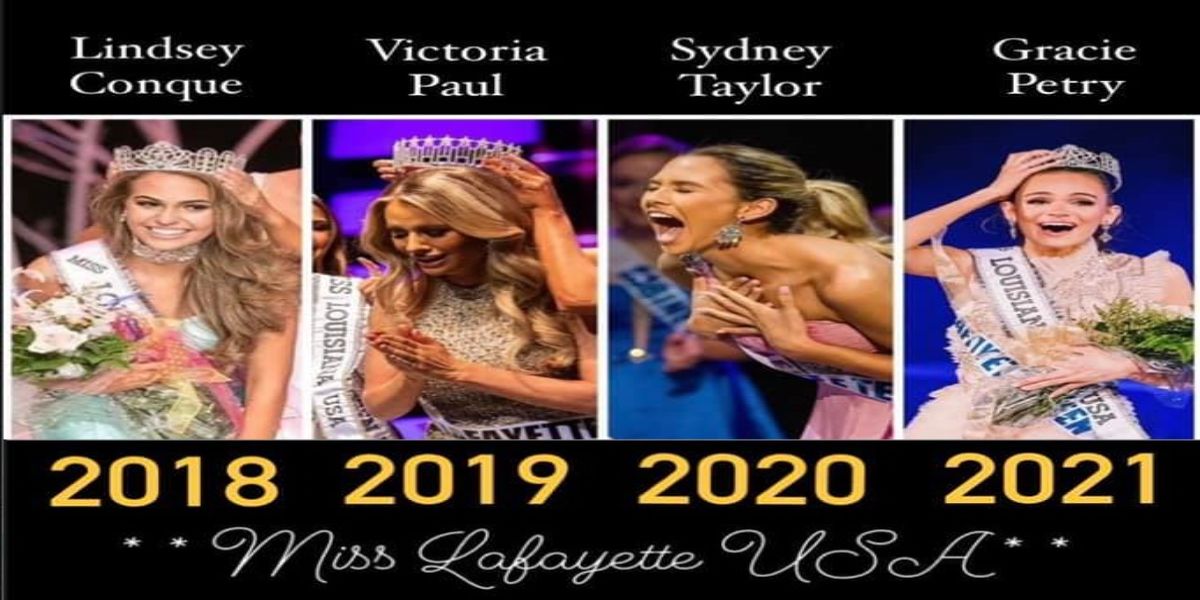 Miss Lafayette USA
Convention Center Festival Ballroom
Miss Lafayette USA
Convention Center Festival Ballroom
Event Details
Miss Lafayette USA will be held on June 20, 2021, at the CAJUNDOME Convention Center. We are now accepting registrations. (Pay entry fee by April 4th to receive special early bird discount).
There will be Miss, Teen, and Pre-Teen divisions!
Email us for more information, including registration forms, at: [email protected]
Be a part of the legacy!